Practical info
Clothing & Weather
There is no specific dress code for this event. We recommend you bring warm clothing and good boots. Umbrellas are useless here as the wind tends to be strong and so precipitation comes at you diagonally rather than straight down. All manner of clothing can be bought here, however, prices are high and so if you have decent enough gear due bring it. There are a lot of fantastic outdoor swimming pools. They are all acclimatized and so you can go in any weather, they are always warm, and in actual fact, going when it is really cold just adds to the experience. They are also very cheap so we highly recommend you bring swimwear.
---
Public Transport from the Airport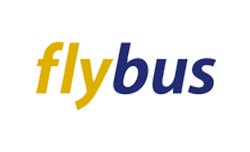 Taxi
Taxis are avaible at the Terminal exit. Departing from the airport to Reykjavík city center fairs on average will be between 15000-18000 ISK.
Bus
There are also buses available and as a rule there will always be buses going to Reykjavík 30 minutes or so after each arrival. The journey takes on average 1 hour, depending on the number of stops they will have to make, and will take you directly to your hotel. Flybus is the most frequent and can be booked through Reykjavík Excursions. This is by far the most economic option.
It is generally not necessary to book a space before hand though if you wnat to do so you can via the following link:
---
Other practicals
Currency
The currency used in Iceland is the Króna. It can be very difficult get this currency outside of Iceland. However, Iceland is a mostly cash free society so credit cards are accepted in all shops, hotels and restaurants. Cash-points are available across the city center with in a 5 minute walk. Bank branches, exchange desk offices and tourist information handle currency exchange transactions and traveller's cheques. You may be able to change money at certain hotels though rates may be less favorable. We recommend taking out some money from cash-points for walking around while paying for most things with a credit card. Whatever you buy, prices are net.
Calls
To call abroad: 00 + country exchange number + number. The national telephone code for Iceland is "354″.
Electric Standards
220 Volts – 380 Volts / 50 Hertz
Tips
You are strongly recommended to respect smoking/no smoking signs in public places. Outside of bars and restaurants alcaholic beverages can only be purchased in a certain chain of stores called Vínbúð which closes at 18h daily.
Copyright © 2001 - 2019 Artegis. All rights reserved. Artegis, Ch. du Vallon, 18, CH-1260 Nyon. event management system